I am Amato Berardi and this is my story...

Suddenly, this past July, I was diagnosed with Stage 5 Kidney Disease. Both kidneys are failing me and I need a kidney transplant as soon as possible. Please help me find a donor by telling people about this website www.kidneyforamato.com and/or considering *getting tested* to see if you could be my donor.

"I am a family man married to Maddalena for 37 years, two children, Carmine and Carmelina, and a 8-year-old granddaughter. I was born in Longano, Italy, and grew up in Philadelphia. 

I have dedicated the last 30 years helping others, but now,

"I am the one that needs your help!"

With 100,000 patients on the waiting list for a kidney, receiving a kidney from a friend as soon as possible would greatly improve my chances of making it through this disease.

A few facts about donating a kidney: You only need one kidney to live a long, healthy life; surgery is done with tiny incisions; the recovery period is short; and my insurance will cover all costs.

If you have any interest in learning more about becoming my donor, please contact 

                                      at 215-707-8889 and tell them you wish to be a donor 

for Amato Berardi

I thank you from the bottom of my heart!

Amato Berardi

"With my granddaughter Maria Cristina

(We call her Tina)

I would love to see her get married!"

I believe that in life sometime you are asked for something that may look overwhelming.

The phrase 

"if you ever need something, anything, call me..." 

is heard hundreds of times in your life.

Is there a greater gift in the eyes of God, than giving life to someone?

Call Temple like I did.

  G.C.

I am a strong Catholic and I firmly believe in the power of prayer

Whatever your religion is, any prayers on my behalf will be greatly appreciated

a few years ago with my family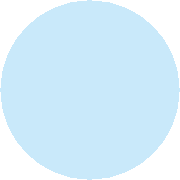 if you want to know about me